Welcome to the 1938 Ford Pickup Truck Project Site. I converted my 1938 Ford pickup from a rusty old farm truck with a frozen engine to a daily driver. I'm just a regular working guy and can't afford to "commission" a truck like those magazine trucks. To save money, as well as have fun and learn new skills, I did as much of the work as I could, which is almost all of it. This site documents my progress, trials, tribulations, etc., and lets me share my experiences. It has helped me make a lot of new friends, many going down the same road as I am.

The top picture above was taken the day I got my two trucks home and shows the '38 truck (yellow) and a companion '39 parts truck (green). I used the cab and frame from the '38 and the best sheet metal from the '38 and '39 to build one truck. The bottom photo shows my truck licensed, inspected, insured, and on the road!

At this site, you can read the story of how I got my trucks and follow my progress as I converted my truck to a daily driver. I have also included a photo gallery of old trucks featuring pictures that I have taken and a list of information sources for early Ford pickup trucks. I have put together some of the original specifications for the truck. Did you know that it cost $590 brand new?


- Ron Sloto
---

WHAT'S NEW



FINALLY! A NEW POST!! Check out what I have been up to on the

Progress Page!


Check out the picture below. It is me driving a NASCAR stockcar at 160 MPH at the Pocono Raceway. For my birthday/father's day/Christmas present, my wife and kids bought me a stockcar racing experience. I drove 8 laps around the Pocono Raceway in a 650 HP stockcar. Totally Awesome!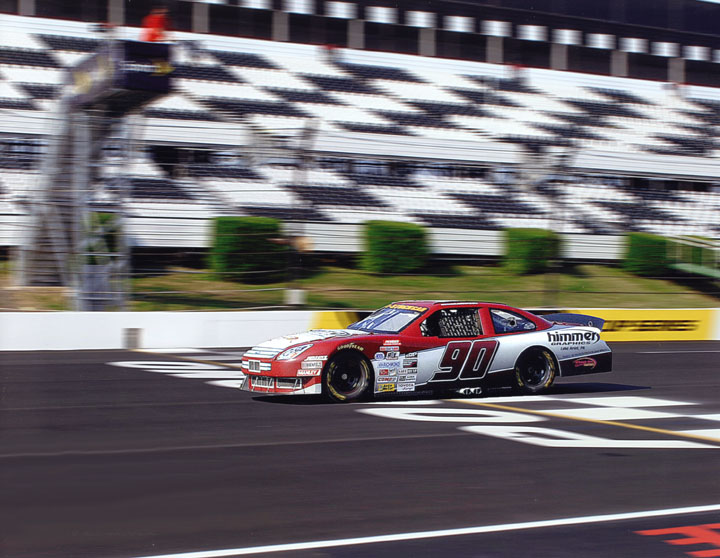 ---




Updates to this site last made on August 9, 2022